The Thief was Unmasked!
The Mystery/Scavenger Hunt, a benefit for
THE FULTON COUNTY ANIMAL CENTER, was a success thanks to the great support of our community and friends.
        THE COLD CASE (or as we call it –
         THE "COLE" CASE) was solved!
Last Saturday, under gloomy skies, 6 teams (52 people) scoured the lake by boat and car to find the clues and solve the mystery of
         "Who stole Cole Porter's Lyrics?"
     Caring Chiro Rockstars (CCR) were the First Team to turn in the correct answer, snagging the $400 VISA card which they kindly donated back to The Fulton County Animal Center.
Coming in a close Second were the Trash Masters.
     We were able to net the Animal Center over $2000.00 thanks to our donors, and teams, and these 24 SPONSORS:
Hiatt Construction, Baldwin And Company, Rochester Ford, First Federal Bank, Renew Health Chiropractic, Jennings Insurance, A & E Tire, Smith – Sawyer – Smith, State Farm Insurance, Hizer Farms PTR,
Hizer Farms Feed & Grain,
Fulton County Tire, Northern Traders,
House of Décor, Edward Jones, Mike's Trash, Webb's Family Pharmacy, Flirt Boutique,
Mega Liquor & Smoke, Rochester Boat Company, Smith Farm Store, Lilly Pad Boutique,
The Shopping Guide News, and Peru Chamber of Commerce.
     Thanks to the Moose team for promoting us.  Thanks to the many businesses who displayed our flyer, and to the teams for participating in the hunt, and to those who joined us for the festivities after the hunt. 
     Thanks to all the residents who allowed us to display clue posters at their homes.
     Thanks to my team and family who kept me on track and took care of many details allowing me to organize and put out fires.
     Thanks to Tacos and Tarots for providing sustenance to our bodies and minds.
     A special Thanks to Three Old Guys who DONATED their musical talents to provide sustenance to our souls.  Their performance was wonderful and lots of dancers got good exercise!
     Thanks to Janet Showley and all the staff at Fulton County Animal Center for their care and labors which provide our county with a quality animal facility.  She will gladly welcome any further donations, either monetary or actual needed items, or time.  Check out their Face Book page for suggestions.
Pat Piper
Mayhem 4 Hire
www.mayhem4hire.com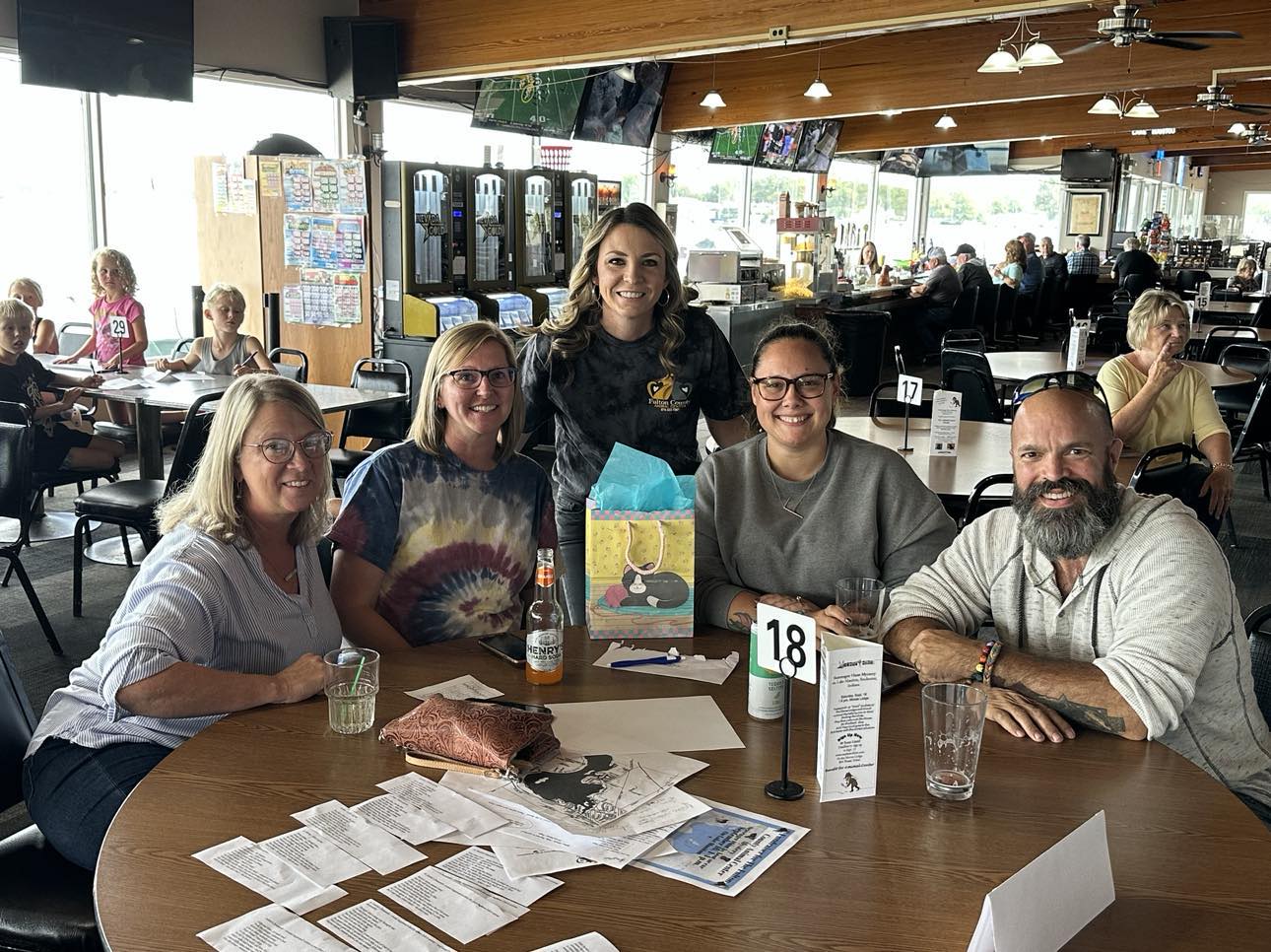 Sponsored By:
Hiatt Construction, Baldwin and Company, Rochester Ford, First Federal Savings Bank,Renew Health Chiropractic, Jennings Insurance Agency, The Smith Sawyer Smith Agency, State Farm (Jeff Klinkhamer), A & E Tire, Fulton County Best One Tires, Northern Traders, House of Decor, Edward Jones, Mike's Trash LLC, Webb's Family Pharmacy, Flirt Boutique, Shopping Guide News of Fulton County, Mega Liquor and Smoke, Rochester Boat Company, Smith Farm Stores (ACE), Lilly Pad Boutique, Hizer Farms PTR, Hizer Farms Grain and Seed
New! "Seeking the Pirates' Plunder" THE GAME!
Ahoy, Mateys! Are ye ready for an hornswoggling great time! Well set sail with ye crew in the adventure game, "Seeking the Pirates' Plunder"! Learn our Pirate Lingo and about many of the greatest pirates to ever sail the seas! Can you solve the clues to the find Pirates' Treasure?!!!
More games and Expansion Sets to follow!
Give a gift that brings family and friends together.
Mayhem 4 Hire Mysteries are meant for a group of people (3-8)
While the mystery can be solved by as few as 1 and more than 8,
Usually 3-8 people work best.
In addition to being fun, our mystery is also educational.
 Solving the mystery includes:
Team Building
Communication
Organization
Memory
But mostly solving the game is satisfying and FUN!!!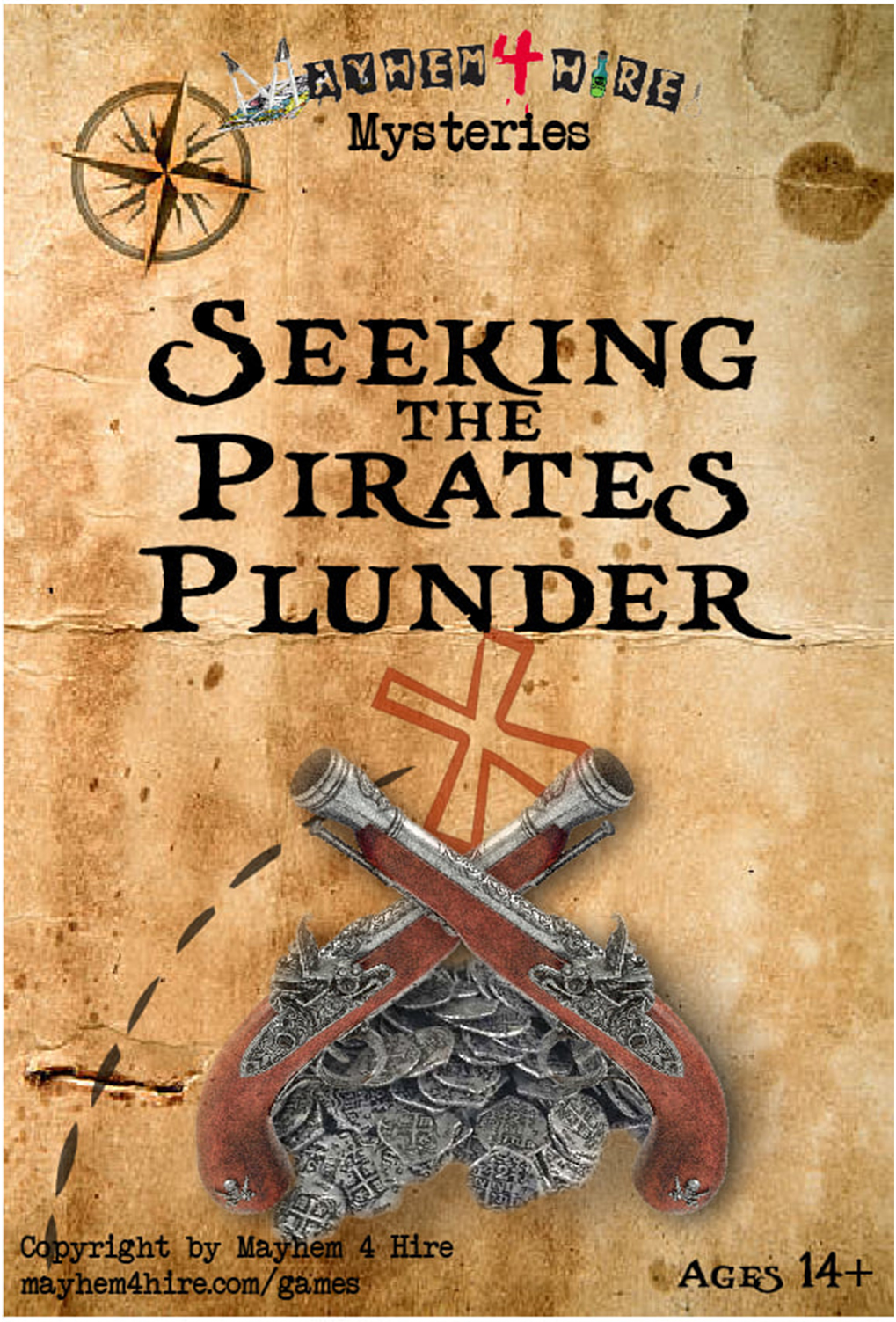 We specialize in event coordination.  We can assist you with publicity, catering, music, and marketing.
Looking for more events by us?  Subscribe to Mayhem4Hire's email marketing and get discounts, promo's, special event ticketing, hotel stay group codes, and more!
Why Mayhem?
Mayhem 4 Hire is Indiana's premier Mystery Dinner Theatre and Events Services company located in the  Kokomo/Rochester/ Logansport/ Peru area.
What sets our company apart from others is our method and fun factor!  We can put on multiple events of any size and scope!
Why would you want to host a murder mystery party?
To provide entertainment for guests.
To provide team building experiences for a group.
To boost business at slower times.
To introduce new customers to your venue.
To provide an activity for groups, such as Holiday parties , conventions, etc.
To raise money for various project or people.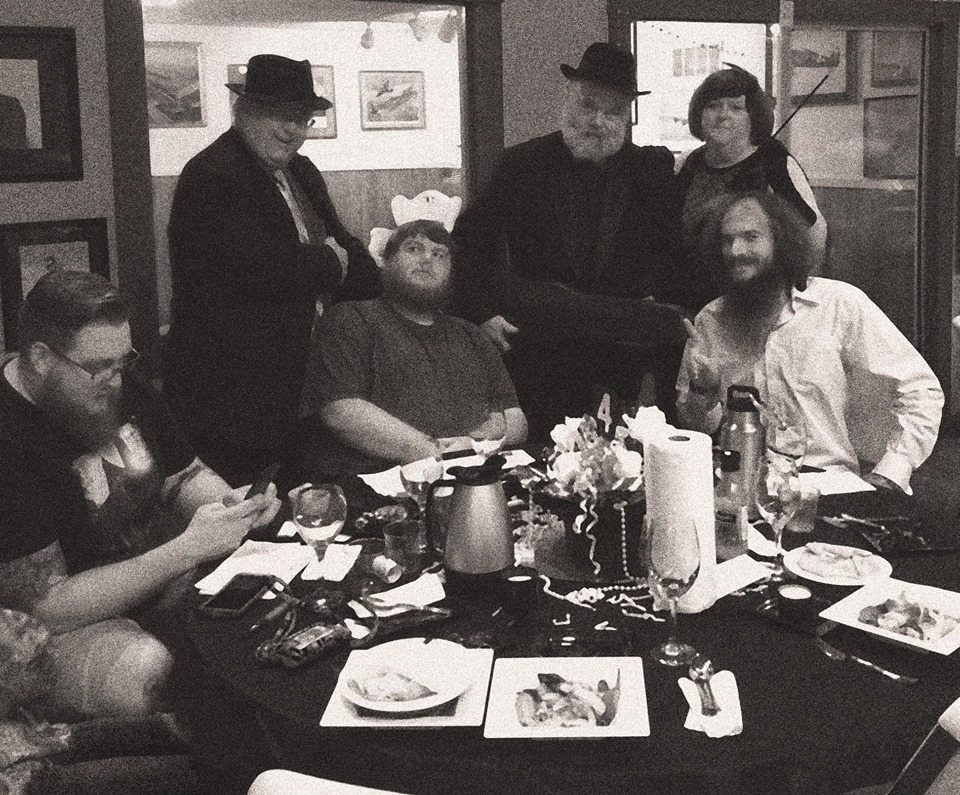 Mayhem4Hire on AM Radio
Listen to Patricia Piper's interview on WBAT AM Radio with Ed Breen & Tim George!
Subscribe To Our Member List
Please Sign up for our email list for more events!